This site is hosted by the Family and Friends of Dr. Mutulu Shakur.
---
November 2020 Update: Despite Dr. Shakur's life-threatening bone marrow cancer, compassionate release has been denied by both the Bureau of Prisons & Judge Haight. Because Dr. Shakur's very survival depends on his release, your ongoing support is crucial.
---
Dr. Mutulu Shakur – It is time for his release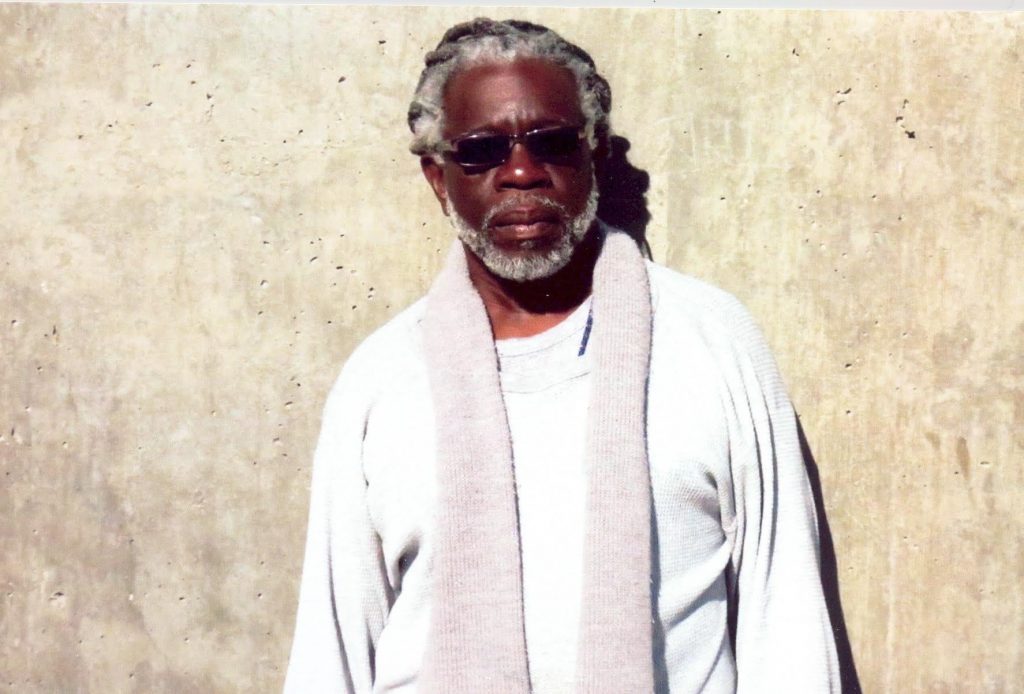 Dr. Mutulu Shakur has been a federal prisoner since 1986. He has been denied parole eight times, taken full responsibility for his actions, served as a force for good and anti-violence throughout his decades of incarceration, is an elder and has multiple health complications, has a loving family that needs him, and upon release will continue to inspire people to seek self-improvement through peaceful and constructive means, as he has done while incarcerated.
The acts of which Dr. Shakur was convicted some thirty years ago were committed in the context of a movement seeking equal opportunities for black people who, it is widely conceded, were suffering catastrophically from disenfranchisement, segregation, poverty and exclusion from many of the fundamental necessities that make life worth living.
Dr. Shakur participated in civil rights, black liberation and acupuncture healthcare all as part of movements of the late 1960's to the 1980's. It was a period of civil conflict in which millions of Americans participated in social movements for justice and freedom.
In 1988 Dr. Shakur was convicted of RICO conspiracy, armed bank robbery and bank robbery killings and sentenced to 60 years in prison. At no time did the evidence show that Dr. Shakur killed anyone. At two trials the evidence indicated others were responsible for the deaths (one of which became a government witness in return for a sentencing deal). The remaining defendants were acquitted for the murder allegations presented by the government. At the time Dr. Shakur was a well-known acupuncturist using his skills to address rampant drug addiction among young black people. He was a co-founder of the Republic of New Afrika movement, participated in presentations to the United Nations on discrimination experienced by black communities throughout the U.S. and by 1970 was a subject of the FBI's illegal COINTELPRO infiltration program.
Dr. Shakur has accepted full responsibility for the acts that resulted in his conviction and for many years has expressed the deepest remorse for those who were killed and their families pleading that there is no justification for the loss of life for the victims. For over twenty-five years, Dr. Shakur has been a leading voice in the black community calling for peace, reconciliation and healing for the countless lives lost in pursuit of basic justice and human rights.
Dr. Shakur has for many years publicly suggested that a Truth and Reconciliation Commission ("TRC") of elected officials, faith based and community activists and experts be convened to explore racial disparities and how to seriously address these issues through a peaceful, alternative dispute mechanism utilizing democratic process.
Dr. Shakur was scheduled for mandatory release in February 2016, but was held and is currently scheduled for mandatory release on May 26, 2026. The Parole Commission most recently denied parole for the eighth time on April 20, 2016. The Parole Commission then denied Mutulu's request for reconsideration in late October 2016, and a Petition for Clemency was submitted for consideration by President Obama the same month, but was not acted upon before he left office. Counsel for Dr. Shakur then filed a federal court case challenging the government's interpretation and application of U.S. law by the U.S. Parole Commission.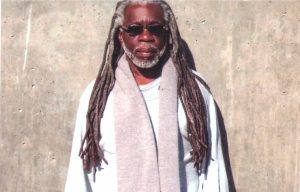 The Parole Commission's denial of release is based on several faulty considerations including –
• Parole Commission erroneously asserts, "Mutulu has not accepted responsibility for the crimes of which he was convicted." However, Mutulu has clearly stated to the Parole Commission: "I accept full responsibility for the crimes involved in my conviction over thirty years ago. I was part of the conspiracy that resulted in those crimes and I deeply regret the loss of life involved … I have for several decades totally rejected the use of violence." Read more
• Parole Commission erroneously asserts, "Mutulu often signs off his letters with the words "Stiff Resistance" and this indicates he may once again engage in violent crimes if released." Mutulu responds that the sign off  "Stiff Resistance" is intended to convey a message of resistance to injustice, discrimination, gang recruitment, etc. and is in no way intended as an incitement to anti-Government violence. It means to never give up, to be true to your beliefs, to be true to yourself even when the odds are against you.
• Parole Commission erroneously asserts, "Mutulu has referred to himself as a 'political prisoner' and this shows he is likely to commit violent crimes if released on parole." Mutulu responds that the crimes of which he was convicted were "politically motivated," not motivated by greed or revenge. The indictment and the trial judge both acknowledge the political motivations of those charged in the indictment. It is in this sense that he has referred to himself (and others refer to him) as a political prisoner. He contends that the label of political prisoner is not mutually exclusive to either rehabilitation or reconciliation.
• Parole Commission erroneously asserts, "Mutulu has referred to himself as a victim of the FBI's former COINTELPRO infiltration and spying program and this shows he is likely to reoffend if released."  In fact, documents released many years ago under the Freedom of Information Act show that Mutulu clearly was a victim of the COINTELPRO program and the trial judge so acknowledged in several written decisions.
• Parole Commission erroneously asserts, "In 2013 Mutulu violated a prison rule by telephoning a professor who placed the call on a speaker phone so other faculty and students could listen to Mutulu's comments."  Mutulu responds that he knows of no rule that was violated by the phone call and more importantly his underlying message to the students and faculty was one of pursuing social change through peaceful means, including conflict and alternative dispute resolution.
Documents recently released by the Parole Commission in response to a Freedom of Information Act request show that in the past two years no other federal prisoner has been denied parole because of the types of infrequent non-serious prison rule violations Mutulu has been charged with while incarcerated for thirty years. He has had no serious rule violations in over 25 years and only four non-serious violations, none involving violence or the threat of violence.
For updates about the status of Mutulu's case or copies of his pending clemency petition or petition for reconsideration addressed to the Parole Commission, please email Family and Friends of Mutulu Shakur, mutulushakur@hotmail.com.
---
U.S. Truth and Reconciliation Commission
Dr. Shakur has not only taken responsibility for the actions for which he was convicted, but he has also become a staunch advocate for a Truth and Reconciliation Commission (also referred to as Truth and Justice Commission) to address the issue of slavery and racial injustice in the history of the United States.  This is a testament to Dr. Shakur's non-violent ideology for social and political change. Dr. Shakur's main life passion now is to advocate for a Truth and Reconciliation Commission, such as the South African Model following the apartheid state, which will address the historical civil rights issues in the United States.
Worldwide, the use of Truth and Reconciliation Commissions ("TRCs") and equivalent bodies, such as truth projects, appears to be accelerating. In the last thirty years, at least thirty-two TRCs have been established in twenty-eight countries, and half of these have been launched in the last decade. TRCs are independent bodies that examine human rights violations in public forums to help communities address problems together. TRCs recommend remedies, which often include apologies and reparations.
The issues Truth and Reconciliation Commissions have addressed in the past are diverse and range from investigating disappearances, abuse of Native American children, abuses under apartheid in South Africa, crimes of Communism, and to confront past racial, cultural and religious  wrongs in many countries.
Recent Truth and Reconciliation Commissions and Truth Commissions have been established in the following nations:
Argentina (National Commission on the Disappearance of Persons, 1983)
Bolivia (National Commission of Inquiry into Disappearances, 1982)
Chile (National Commission for Truth and Reconciliation, 1990; National Commission on Political Imprisonment and Torture, 2003),
Democratic Republic of Congo (Truth and Reconciliation Commission, 2003)
Ecuador (Truth and Justice Commission, 1996; Truth Commission, 2007)
El Salvador (Commission of Truth, 1992)
Germany (Commission of Inquiry for the Assessment of History and Consequences of the SED Dictatorship in Germany, 1992)
Grenada (Truth and Reconciliation Commission, 2001)
Guatemala (Commission for the Historical Clarification of Human Rights Violations and Acts of Violence which Caused Suffering to the Guatemalan People, 1997)
Haiti (National Commission for Truth and Justice, 1995)
Indonesia (Truth and Reconciliation Commission, 2004)
Liberia (Truth and Reconciliation Commission, 2005)
Morocco (Equity and Reconciliation Commission, 2004)
Nepal (Commission of Inquiry to Locate the Persons Disappeared during the Panchayat Period, 1990)
Nigeria (Human Rights Violations Investigation Commission, 1999)
Panama (Truth Commission, 2001)
Peru (Truth and Reconciliation Commission, 2000)
South Africa (Truth and Reconciliation Commission, 1995)
South Korea (Truth Commission on Suspicious Deaths, 2000)
Sri Lanka (Commission of Inquiry into Involuntary Removal and Disappearances of Persons 1994)
Uganda (Commission of Inquiry into the Disappearance of people in Uganda, 1974 and Commission of inquiry into Violations of Human Rights, 1986)
Uruguay (Investigative Commission on the Situation of Disappeared People and its Causes, 1985, and Peace Commission, 2000)
Yugoslavia, Federal Republic (Truth and Reconciliation Commission, 2001)
It is well known that between five-hundred thousand and six-hundred thousand enslaved Africans were imported into mainland North America, what is today the United States. Slaves in North America were chattel, no different in law from domesticated animals or pieces of disposable property. Sociologists widely agree that up to the present time the consequences of slavery are enormous and include widespread poverty, inadequate health care, inadequately funded schools, and disproportionate unemployment in black communities.
Traditionally, Truth and Reconciliation Commissions seek to affect positive social change using good will, understanding, healing, and compassion — the antithesis of violence or illegal means to achieve social accountability and change.
Mutulu Shakur has joined numerous prominent academics, elected officials, law societies, and faith-based leaders proposing that a Truth and Reconciliation Commission be established to explore the roots of slavery and its impact on black communities today. Those advocating for the establishment of a Truth and Reconciliation Commission on the long-term impact of racial injustice in the United States are by definition absolutely committed to non-violent restorative justice based on the goodwill, understanding and self-reflection of people.
Dr. Shakur's transformation and message in support of restorative justice is especially compelling given his background. While serving his sentence he has worked with incarcerated people and formerly incarcerated people in numerous constructive ways to address personal change and broader social change through peaceful and positive ways. He has the support of Homeboys Industries headed by Father Gregory Boyle, one of the most successful non-profit organizations in California engaged in gang intervention programs and job training and placement for formerly incarcerated youth. He has worked with formerly incarcerated people to establish programs such as the Center for Returning Citizens in Philadelphia, a program embracing and promoting family responsibility, community-based work, ethical behavior, and social consciousness for formerly incarcerated people through workshops, individual and group counseling sessions, job training and transitional housing programs. Dr. Shakur has for many years served as a mentor for the Center's Executive Director Jondhi Harrell.
In summary, for many years Dr. Mutulu Shakur has exhibited a continuum of conduct aimed at peaceful and positive personal development and social change. His transformation has been consistent and long-standing.