Date of Birth: August 8, 1950
Nationality: New Afrikan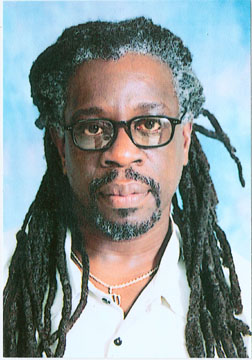 Dr. Mutulu Shakur is a New Afrikan (Black) man whose primary work has been in the area of health. He is a doctor of acupuncture and was a co-founder and director of two institutions devoted to improving health care in the Black community.
Mutulu was born on August 8, 1950, in Baltimore, Maryland as Jeral Wayne Williams. At age seven he moved to Jamaica, Queens, New York City with his mother and younger sister. His political and social consciousness began to develop early in his life. His mother suffered not only from being Black and female, but was also blind. These elements constituted Shakur's first confrontation with the state, while assisting his mother to negotiate through the maze that made up the social service system. Through this experience, Shakur learned that the system did not operate in the interests of Black people and that Black people must control the institutions that affect their lives.
Since the age 16, Dr. Shakur has been a part of the New Afrikan Independence Movement. As a part of this movement, Dr. Shakur has been a target of the illegal Counterintelligence Program carried out by the Federal Bureau of Investigation (COINTELPRO). This was a secret police strategy used in the U.S. starting in the 1960s to destroy and neutralize progressive and revolutionary organizations. It is believed that Dr. Shakur's resistance to this program led to his arrest and trial.
During the late sixties, Dr. Shakur was politically active and worked with the Revolutionary Action Movement (RAM), a Black Nationalist group that struggled for Black self-determination and socialist change in America. He was a member of the Provisional Government of the Republic of New Afrika, which endorsed the founding of an independent New Afrikan (Black) Republic and the establishment of an independent Black state in the southern U.S. Dr. Shakur also worked very closely with the Black Panther Party, supporting Lumumba and Zayd Shakur.
In 1970, Dr. Shakur was employed by the Lincoln Detox (detoxification) Community (addiction treatment) Program as a political education instructor. His role evolved to include counseling and treatment of withdrawal symptoms with acupuncture. Dr. Shakur became certified and licensed to practice acupuncture in the State of California in 1976. Eventually, he became the Program's Assistant Director and remained associated with the program until 1978.
From 1978 to 1982, Dr. Shakur was the Co-Founder and Co-Director of the Black Acupuncture Advisory Association of North America (BAAANA) and the Harlem Institute of Acupuncture. Where, at Lincoln, Dr. Shakur had managed a detox program recognized as the largest and most effective of its kind by the National Institute of Drug Abuse, National Acupuncture Research Society and the World Academic Society of Acupuncture, at BAAANA he continued his remarkable work and also treated thousands of poor and elderly patients who would otherwise have no access to treatment of this type. Many community leaders, political activists, lawyers and doctors were served by BAAANA and over one hundred medical students were trained in the discipline of acupuncture.
By the late 1970's Dr. Shakur's work in acupuncture and drug detoxification was both nationally and internationally known and he was invited to address members of the medical community around the world. Dr. Shakur lectured on his work at many medical conferences, and was invited to the People's Republic of China. In addition in his work for the Charles Cobb Commission for Racial Justice for the National Council of Churches, he developed their anti-drug program.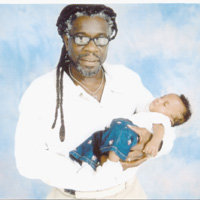 Dr. Shakur has six biological children and several grandchildren who he maintains loving relationships with despite his incarceration. He was an inspiration for many of the positive messages in his late adoptive son, Tupac's, musical work.
---
Dr. Mutulu Shakur – It is time for his release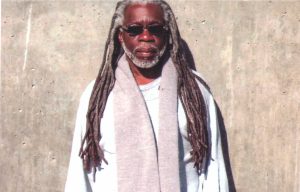 Dr. Shakur received his tenth parole denial in March 2022. After being diagnosed with life-threatening bone cancer yet denied compassionate release, his lawsuit against the US Parole Commission and the Bureau of Prisons for unjust denials was expedited. We need your support as we pursue all avenues to improve Dr. Shakur's fate!
Dr. Shakur became a federal prisoner since 1986. He has taken full responsibility for his actions, served as a force for good and anti-violence throughout his decades of incarceration, is an elder and has multiple health complications, has a loving family that needs him, and upon release will continue to inspire people to seek self-improvement through peaceful and constructive means, as he has done while incarcerated.
The acts of which Dr. Shakur was convicted some thirty years ago were committed in the context of a movement seeking equal opportunities for Black people who, it is widely conceded, were suffering catastrophically from disenfranchisement, segregation, poverty and exclusion from many of the fundamental necessities that make life worth living.
Dr. Shakur participated in civil rights, Black liberation and acupuncture healthcare all as part of movements of the late 1960s to the 1980s. It was a period of civil conflict in which millions of Americans participated in social movements for justice and freedom. He was finally released on parole on December 16, 2022.