Mutulu has now been incarcerated for almost 40 years and is terminally ill. Lend your support in the next phase of work as he is set to come home on parole.
---
Donating to Family & Friends of Mutulu Shakur helps with his adjustment to life outside prison after his release. The quickest and easiest way to donate is through the FFMS PayPal or CashApp:
Please consider checking the box to make your donation recur monthly. Even $1 per month would help immensely!
*If you need your contribution to be tax-deductible* FFMS has a partnership with Community Aid and Development (CAD) that allows for tax-deductible donations by check or money order made out to CAD to P.O. Box 361270, Decatur, GA 30036-1270 with 'FFMS' in the memo line or by credit/debit online through Stripe. Please only donate through CAD if you need a tax deduction.
---
Stay informed by following updates on Facebook, Twitter or Instagram, and help spread the word by linking to this website or passing along this flyer (click on the image to download a double-sided PDF):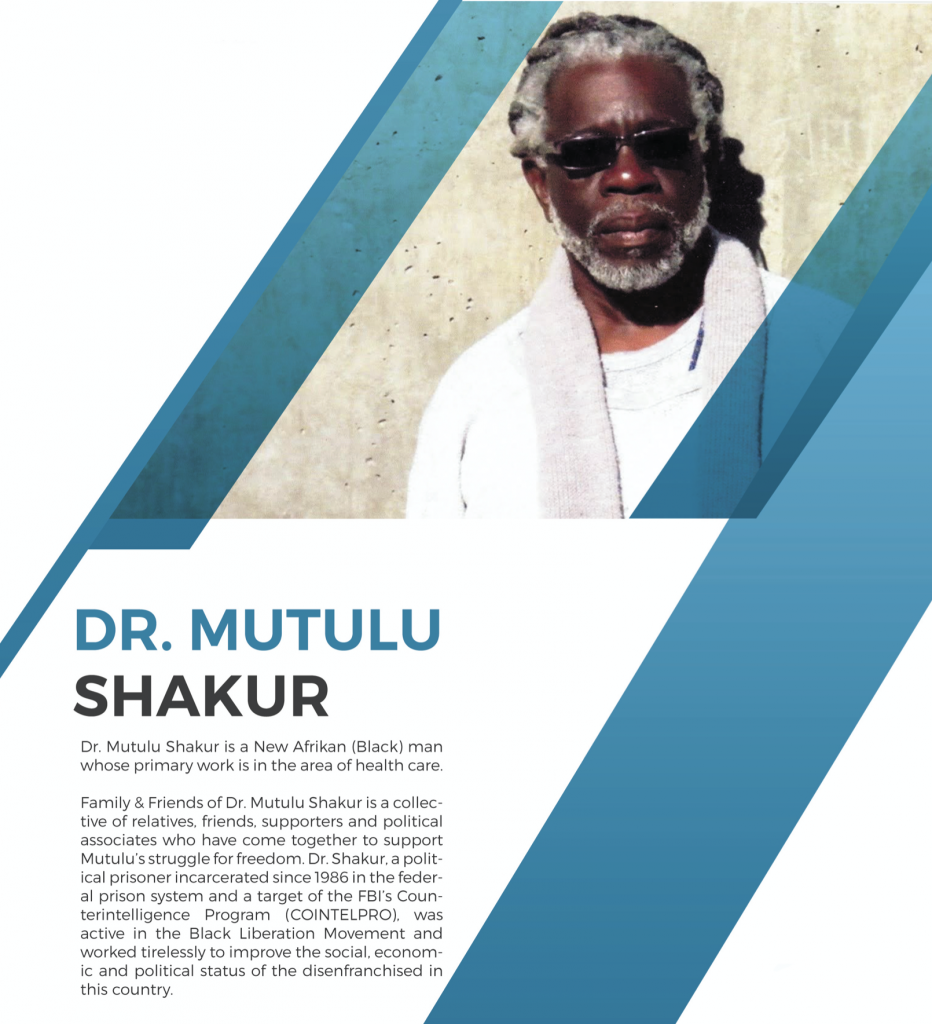 ---
Send prayers, Reiki, positive energy, and light a candle every week for Mutulu in support!