Mutulu was incarcerated for almost 40 years and is terminally ill. Lend your support in the next phase of work as he has been granted parole.
---
Donating to Family & Friends of Mutulu Shakur helps with his adjustment to life outside prison after his release. The quickest and easiest way to donate is through the FFMS PayPal:
Please consider checking the box to make your donation recur monthly. Even $1 per month would help immensely!
*If you need your contribution to be tax-deductible* FFMS has a partnership with Community Aid and Development (CAD) that allows for tax-deductible donations by check or money order made out to CAD to P.O. Box 361270, Decatur, GA 30036-1270 with 'FFMS' in the memo line or by credit/debit online through Stripe. Please only donate through CAD if you need a tax deduction.
---
Letters and packages may be sent to:
Dr. Mutulu Shakur c/o
Hirano Acupuncture Clinic
1139 N Brand Blvd., Unit B
Glendale, CA 91202
---
Stay informed by following updates on Facebook, Twitter or Instagram, and help spread the word by linking to this website or passing along this flyer: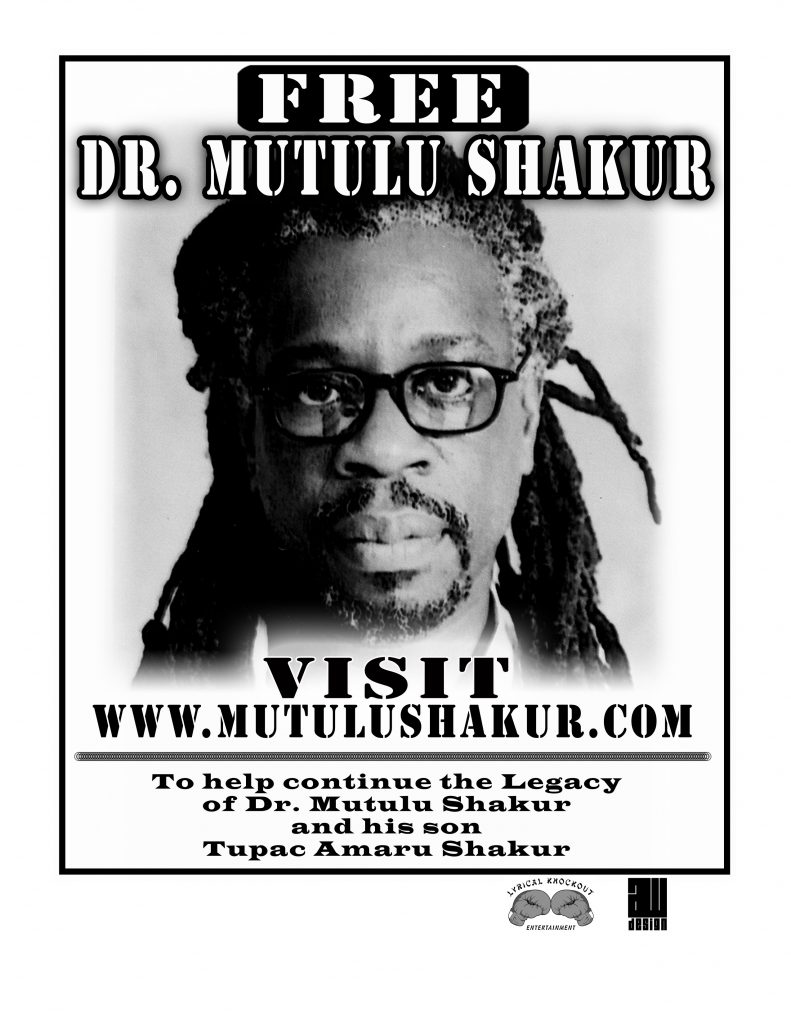 ---
Send prayers, Reiki, positive energy, and light a candle every week for Mutulu's health!
---