On the eve of what would have been my son Tupac's 40th birthday, I have been encouraged to write a memorial statement on two giants of the New Afrikan Independence and Black Liberation Movement, Geronimo ji-Jaga (Pratt) and Gil Scott-Heron. Their lives were tremendously intertwined and significantly impacted Tupac. They have now made their transition to join him in what he would call "Thug Heaven."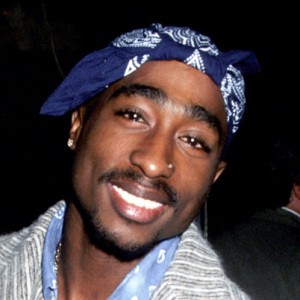 The great poet/singer/songwriter and griot Gil Scott-Heron was an artist who had a significant influence, consciously and unconsciously, on the life of Tupac as a progressive musician. Gil demonstrated how one could turn the people's misconception around as to political and social discourse, and force them to change the paradigm of their existence in a very fundamental way through engagement and artistic sound. I have many great memories of Tupac basking to the rhythm and poetic scats of Gil's Midnight Band featuring Brian Jackson, and my comrade and co-defendant Bilal Sunni-Ali, who played the saxophone in the group. Gil and the Midnight Band performed protest songs and rapped "Free Geronimo," and all the other Political Prisoners and Prisoners of War. Gil and the Midnight Band never turned down a request from the Movement to support our benefits for Political Prisoners and Prisoners of War or the Black Liberation Army. Gil and the Band's predictability always ensured the event would get top billing and mass attendance. Gil never failed to make a critical critique of our people's illusions of what it would take to continue the struggle and survive. During the 70's he would sing "The Revolution Will Not Be Televised;" that we must not let our personal doubts and the intensity of the struggle drive us to "the bottle," which he knew well. Regardless of that bottle, he fought a continuous struggle for the people many days.
Tupac, Sekyiwa, Mopreme and their little crew, who are apart of our extended family, (which included Bilal, Fulani, and Ahmed's children, Shaka Zulu and Aiyisha; Twyman Myers son Kamau; Abdul Majid's and Malika's children, Suleiman, Malikah, and Malik; Sekou Odinga's children, Afeni, Khadifah, Honchi and Malik; along with so many others that need to be mentioned but we don't have the space for all of the "cousins") would station themselves around the stage at the events, be it at the Apollo Theater in Harlem, the 369th Street Armory, or in Washington D.C. at Malcolm X Park. At these events Tupac, with the sons and daughters of our fallen and underground soul-jah's, would sing at the top of there voice chanting down to fallen heroes and disappeared family members, knowing that their small strong voices, beats, lyrics, and songs would reach deep into souls transmitting their emotions, love, and spiritual protection from such young children of conflict. This is what Gil Scott-Heron offered our children, much like Tupac would do for a generation later. Gil introduced many to the existence of our Political Prisoners and Prisoners of War, and the urban guerrilla, at the risk of his career; and the wrath and consequences of the government.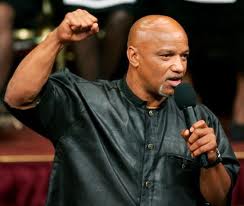 The recognition of Father's Day generally occurs on, or near Tupac's birthday. The transition of Geronimo ji-Jaga in the dawn of Tupac's 40th birthday is a clear sign that the life forces connect the divide of our generations, in that recognizing these two martyrs, of both generations, form a unity of purpose.
In the spirit of Ahmed Evans of Cleveland, Ohio, it was Brother "G" who pushed we must always prepare to defend our goals, communities, and most importantly, our people, when the government and it's agents were involved in extra illegal tactics of civil hostility, advanced by Low Intensity Warfare in the 60's and 70's.
Brother "G" was Godfather to Tupac and Sekyiwa. As my comrade he stepped in when I was forced to go underground to evade capture, a position he'd also personally experienced. The traumatic impact of my absence on my children, (in-fact, all children of the underground comrades) needed a person to translate the events, so that our minor children could be prepared to understand what lay ahead, and have some way to understand it.
At Afeni's request, our Brother fulfilled the task as a heartfelt obligation, with enthusiasm, tenderness, and love. It was "G"s leadership and practices that helped to strengthen Tupac's strong perspective of loyalty, a Shakur family tradition. The love for the Shakur Tribe was based upon the practice of never abandoning our comrades, a tradition that Tupac sometimes applied to a fault. Pac articulated this lesson in a verse, "I ride for Mutulu like I ride for Geronimo."
On Brother "G's" knee at San Quentin and Folsom, Pac and Sekyiwa were told of the intricacies of COINTELPRO and government set-ups of Black/New Afrikan Freedom Fighters. Tupac's love for "G" emerged early, because he could get the explanations he could depend on.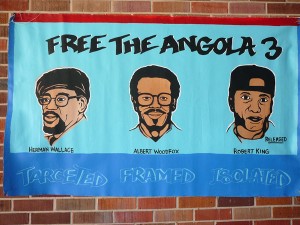 In the past era, we were chanting Free Huey Newton, Free Brother Fred Hampton or Free The Panther 21. It was different for the children in our homes. The "cousins" during Kwanzaa would chant Free Geronimo, Free Aunt Assata or Free Sundiata. So in my absence, even tough it was very hard for them, the role "G" played can never be underestimated. Our love for him is so strong in the full scope of life. Sometimes our revolutionary responsibilities create conflict in our own personal reality. Each of our generations has to erase the divide to evolve a strong mass base to win the freedom of our Exiles, Political Prisoners and Prisoners of War. Be it a Truth and Reconciliation Tribunal, like they had in South Africa, which freed their freedom fighters, or something else. It's the only way our Brother "G's" impact can be fully understood. Following the Brother's release from prison, after serving 27 years, true to form, he went home to build a campaign to free the comrades in his Southern Cadre, who had been left outside of the Left and the media – the Angola Three: Brothers Albert Woodfox, Herman Wallace, and Robert King.
In the quagmire of ideological struggle, "G" embraced the concept of "Freeing The Land," as unrealistic as it may sound today, it was a rallying cry for many, which appealed to comrade Geronimo's Southern up bringing. It respected the land and it's role in our lives.
The historical importance of Geronimo ji-Jaga's impact on the movement was very practical; in fact, it was invaluable in that era to saving the lives of the activists engaged in the struggle during the 60's, a decade of "long hot summers," a term used for urban revolt (riots). The government's military confronted and tried to intimidate Black communities. The ghettos' undermining of the economic potential, these attacks expose internationally, images that paralleled South Africa's apartheid system, and there-by demolishing the shine of America's "light on the hill" propaganda.
So the government changed their strategy and implemented the tactics of Low Intensity Warfare developed for and by J. Edgar Hoover's COINTELPRO program, with state and federal support of targeted assassinations of movement leaders and foot soldiers, who were unknown by the public. Government agents did anything at that time to attack the operational predictability and legitimacy of our food, medical and housing programs.
Yes, they had some very important victories, with the government's assassination of Bunchy Carter, John Huggins, Sandra "Red" Pratt, Chairman Fred Hampton, Mark Clark, Robert Webb, and Sam Napier. This campaign to eliminate key leaders and soldiers also included the attempted assassination of two Presidents of the Provisional Government of the Republic New Africa, Brother Gaidi in the New Bethel incident during 1969, and Brother Imari Obadele, in Mississippi during 1971. I could go on, and on, and on. This provides the color of the times in which Brother Geronimo developed a two-stage strategy for self-defense – for public operations/events/programs and clandestine maneuvers – to evade capture and/or assassination. He argued it was the tradition and right of our people to protect themselves, the same position Brother Malcolm X espoused.
The older cadre were very familiar with the courageous acts of the Deacons for Defense, in Louisiana and Mississippi; Brother Ahmed Evans and Robert F. Williams of the Revolutionary Action Movement – which later evolved into what we generally referred to as the Black Panthers; and the Black Power era. Many of the old lessons were lost in transition. Within a relatively short period of "G"s functioning in the public and service operations, his two principle strategies were implemented, with the same expertise in training and tactics he returned home with from Vietnam. With lightning speed and great personal sacrifice, the Field Marshall readied units in the Southern, Western, and Eastern sectors of the country in training – installing a fundamental practice of self-defense as a principle.
The government's targeting of Brother Geronimo on false charges only served to shine a light on his tremendous personality, humanity, and example. The government's actions confirmed for many who had doubts or lacked the historical analysis, that our forces were not just paranoid. But were in fact facing the same tactics used against targeted leaders of movements and governments around the world by their enemies. The onslaught of viciousness in their tactics and strategy justified the actions of many who opted for a clandestine lifestyle, where a fair trial and peaceful surrender were an illusion.
These three short weeks have focused our past and present generations. With the passing of these icons who were essential leaders of the Black Liberation Struggle that recognized armed defense of our people. The spreading of the protest songs and slogans were undeniably important and impactful. We will always remember that the spirit of the struggle continues, but it "will not be televised". There is no truth, but the truth we all must search for. Therefore, we must still maintain our obligation to give recognition to the lives of Geronimo ji-Jaga, Gil Scott-Heron and Tupac Shakur. We hope that they are all together reviewing the impact they had on our spirit, humanity, fortitude and the "get down" of self- determination.
May we never forget their sacrifices, because we all have benefited. Our children will teach the future generation, for they are freer because of them, if not in fact, at least they have freer will.
Now, like the baby birds being taught to hunt and fly as they face their first flight into the unknown of the blue sky, "G's" teachings and training moved us from the theory of Black Power and Self-Determination to Self-Defense – if we so choose. We know he'll fly into the unknown, knowing he did all he could. He was our hero to "Free the Land." Now the prodigy, like a phoenix, has flown into the sky. By way of the African ocean, he joins the other martyrs of our struggle…gone before. Job well done brother. We're not alone.
Long live the spirits of Geronimo, Gill Scott-Heron, Donald Cox, Cetewayo, Shaheem Jabbar, ShaSha Brown, Marilyn Buck, Filiberto Ojeda-Rios and all the rest of the soldiers that have made transition.
Stiff Resistance,
Mutulu Shakur