Help Free Dr. Mutulu Shakur!
Mutulu has now been incarcerated for over 30 years. We are making an urgent plea for your support in the next phase of work for Mutulu's freedom. We need financial support for his legal defense, commissary, and more.
The quickest and easiest way to send financial support to Mutulu is through the Family and Friends of Mutulu Shakur PayPal by credit card or e-check. Please consider checking the box to make your donation recur on a monthly basis. Even $1 per month would help immensely!
If you *need* your contribution to be tax deductible, FFMS has a partnership with the Community Aid and Development Corp that allows for tax deductible donations by check or money order made out to Community Aid and Development Corp. to P. O. Box 361270, Decatur, GA 30036-1270 with 'FFMS' in the memo line.
---
Send money to Mutulu's commissary account which he needs to make phone calls, purchase stamps, etc. in one of 3 ways:
1) U.S. Postal Money Order: Do not send any correspondence with the money order, and checks and cash are not accepted. Make the money order out to "Mutulu Shakur #83205-012" and send to the processing facility at:
Federal Bureau of Prisons
DR. MUTULU SHAKUR #83205-012
P.O. BOX 474701
DES MOINES, IOWA 50947

The Bureau of Prisons will return funds that do not have valid inmate information to the sender provided the envelope has an adequate return address.
2) Western Union: via in-person location, over the phone (dial 1-800-634-3422 and choose option 2), or online at www.westernunion.com and select "Quick Collect."  A credit/debit card will be required.  While there is a fee to this service, funds will post no later than the next morning to Mutulu's account.
3) Money Gram: via in-person location or go to www.moneygram.com/paybills.  Enter the Receive Code for the Federal Bureau of Prisons (7932) and the amount you are sending (up to $300).  For the recipient's account name, use "83205012Shakur." First time users will have to set up an account.  A MasterCard or Visa credit card is required.  While there is a fee to this service, funds will post no later than the next morning to Mutulu's account.
---
To write to Mutulu, use the following address. If sending books, you can ONLY have up to three soft cover books per package sent directly from a publisher or distributor:
Dr. Mutulu Shakur #83205-012
Victorville USP
P.O. Box 3900
Adelanto, CA 92301
Do not send commissary money directly to this address: see the directions in the section above.
---
Visit Dr. Shakur by requesting a visiting form directly from him when you write to him.
Please note: visiting applications for people outside of immediate family will be denied if there is no established relationship prior to his incarceration, so indicate how you know him on the visiting form. Also send Mutulu a copy of the form so he is aware of it. You may be denied visiting rights if you:
Cannot be located at the address given on the form
Have a prior record
Have no meaningful relationship with Mutulu established prior to his incarceration
Your relationship with Mutulu is not determined to be constructive in nature
Administrative reasons
You have other visits / correspondence with other inmates
---
Stay informed by following updates on Facebook, Twitter or Instagram, and help spread the word by linking to this website or passing along this flyer (click on the image to download a double-sided PDF):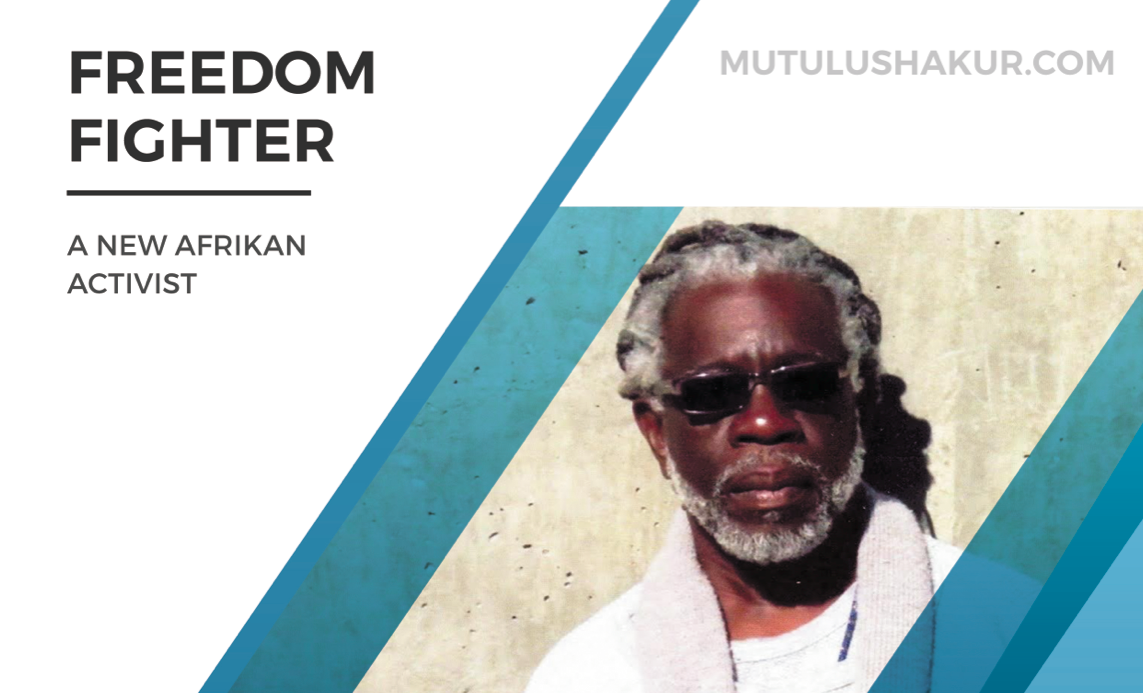 ---
Send prayers, Reiki, positive energy, and light a candle every week for Mutulu in support of his freedom!