The next four events in Dr. Tenisha Dandridge's 'Acu-points: Black Acupuncture Meet and Greet' series will direct donations to the Family and Friends of Mutulu Shakur organization. These online events are held every Sunday featuring Black acupuncturists from all over the country, and everyone is welcome to participate!
July 26 – 8pm EST
Dr. Lorena White on Women's Health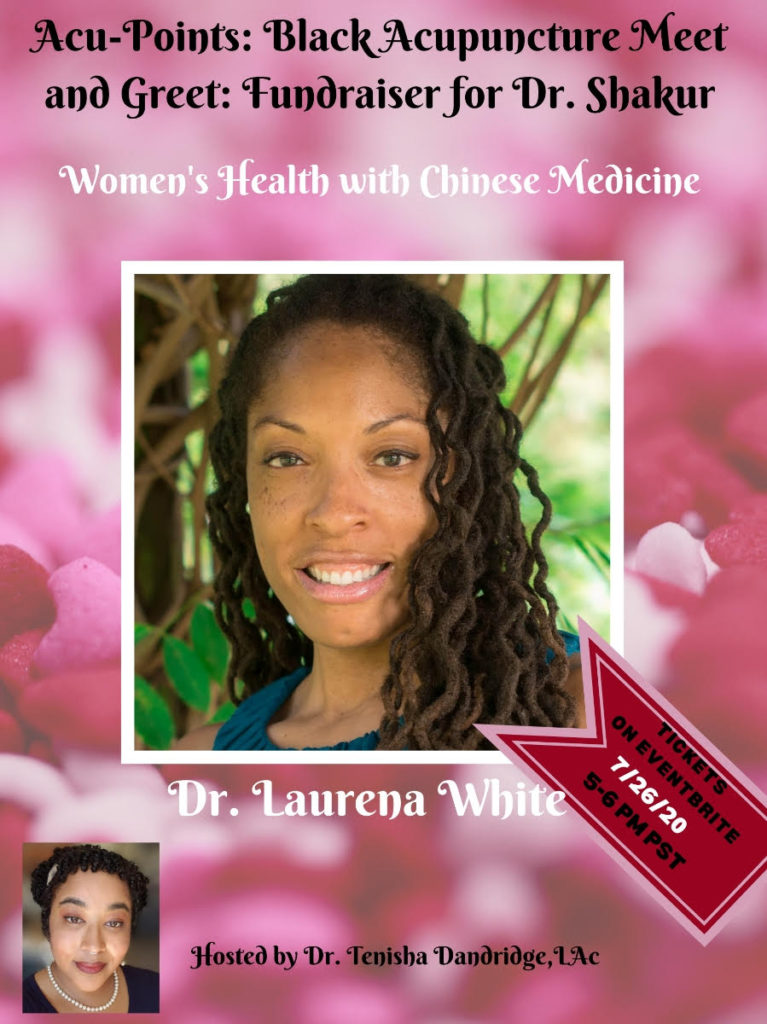 August 2 – 8pm EST
'Meet Our Elders' feat. Dr. Tolbert Small, the renowned People's Doctor and Acupuncturist in Oakland, CA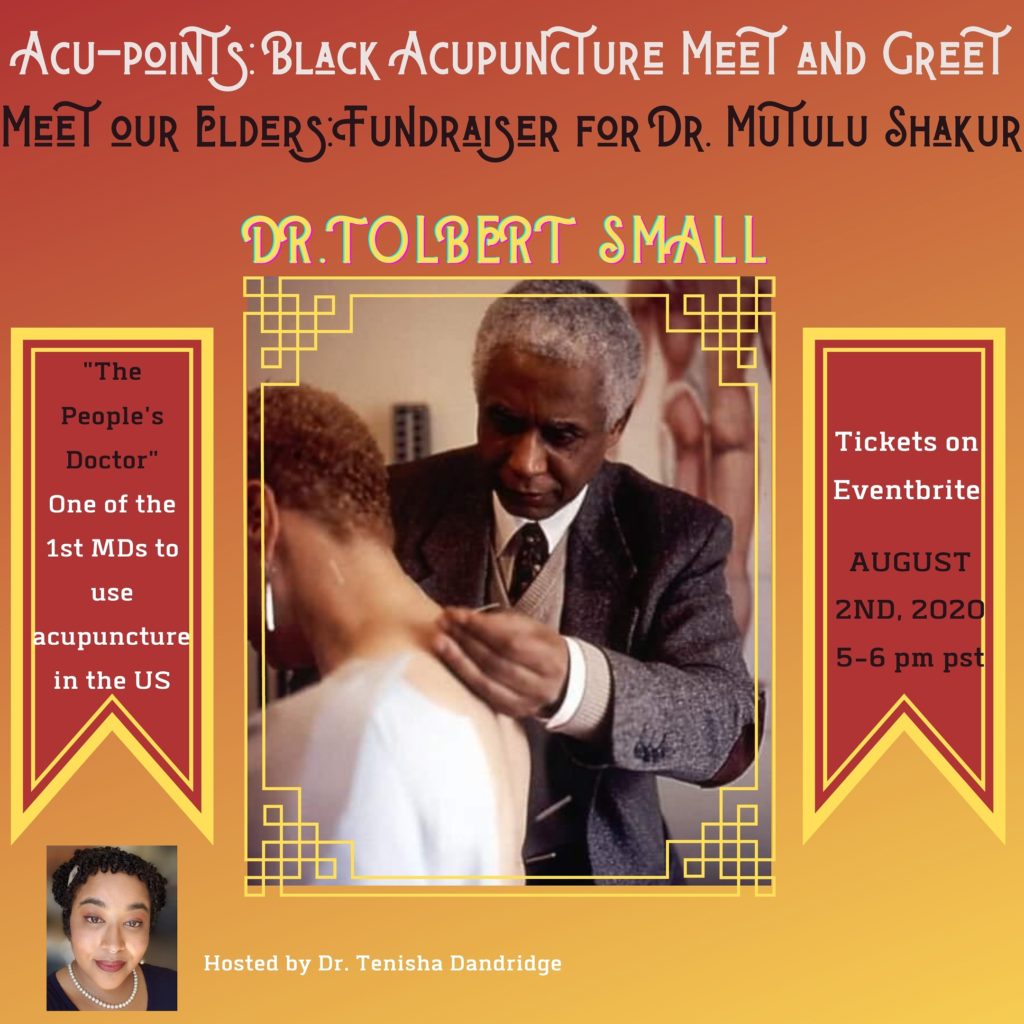 August 9 – 1pm EST
'Meet Our Elders' feat. Dr. Shadidi Kinsey, Dr. Shakur's former student and acupuncturist at PEACE Health Center in Brooklyn, NY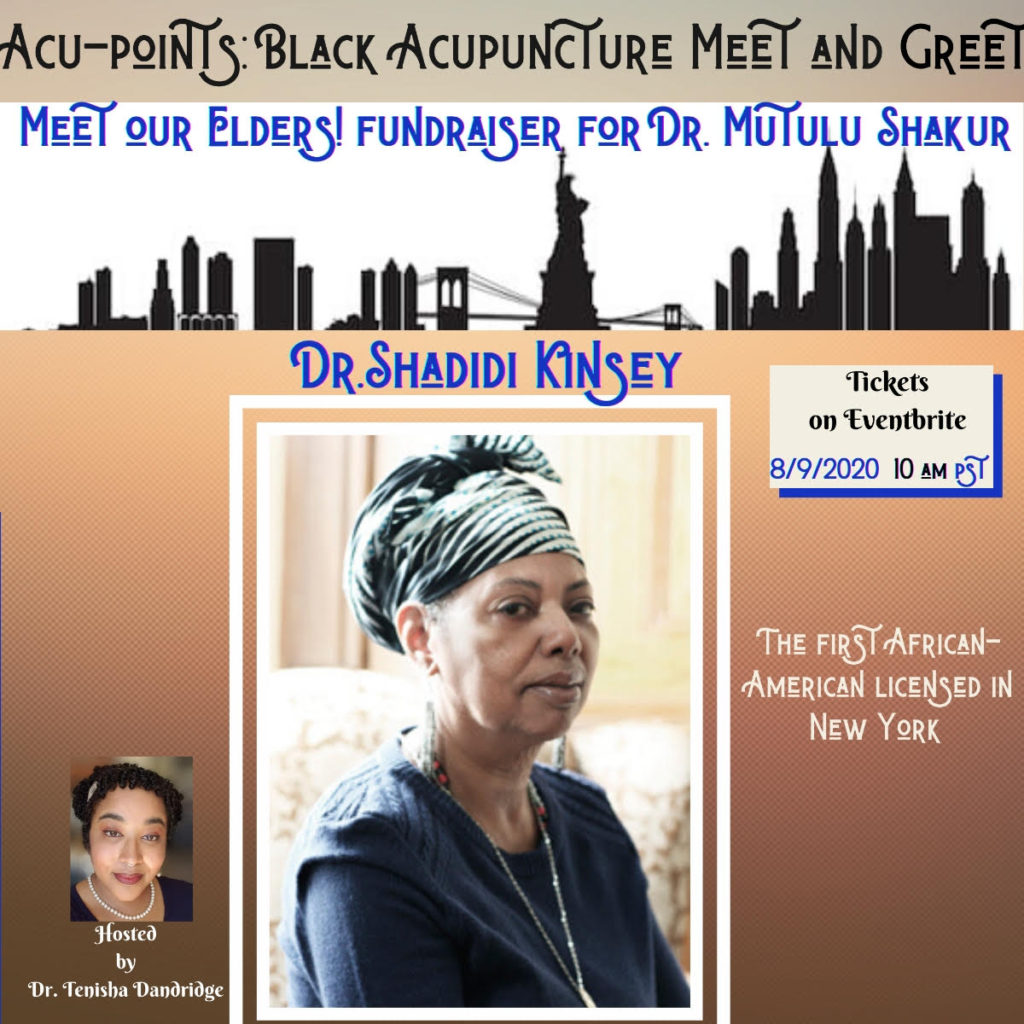 August 16 – 8pm EST
Alison Reid-Bretell, Herbologist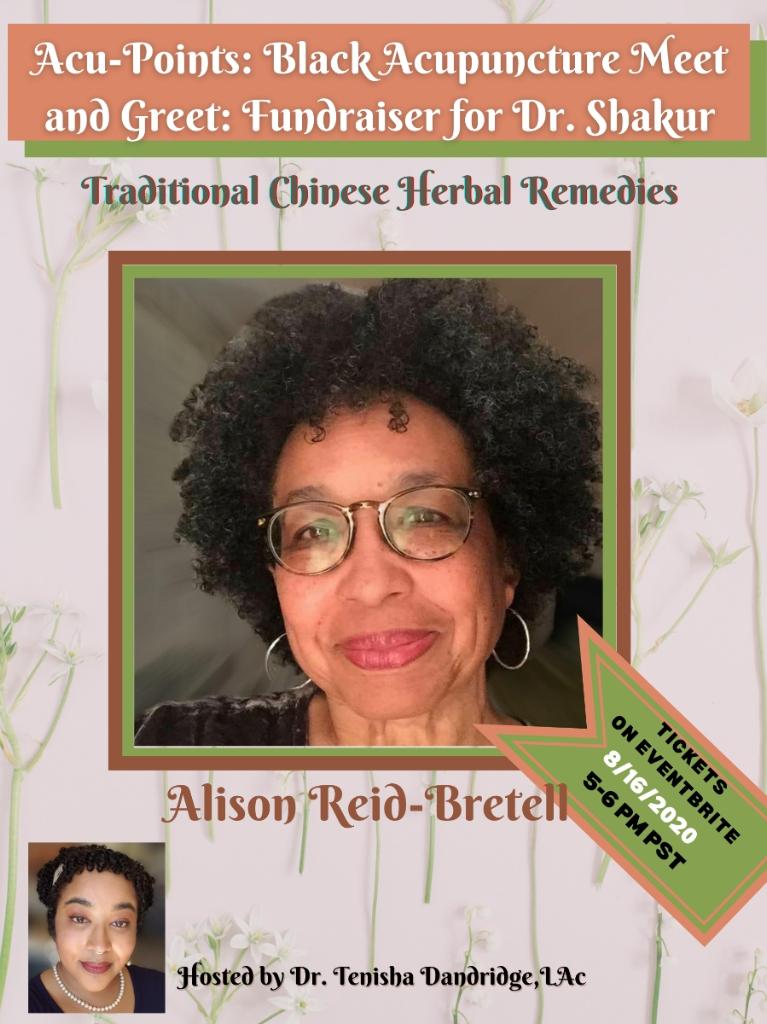 Learn more about this fabulous medicine we all love. Ask us questions and get to know your melanated healers. What's better than the gift of health, wellness, and peace of mind? Be sure to check the bottom of your confirmation email to get the link for the Zoom meeting!