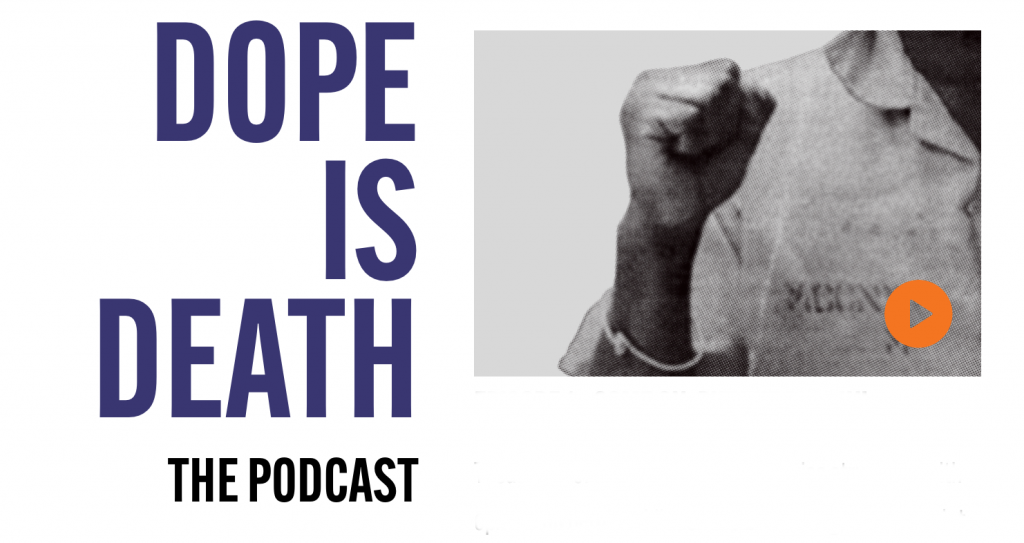 By the early 1970s, heroin was flooding the streets of New York City. Black and Puerto Rican neighborhoods like Harlem and the South Bronx were hardest hit. This four-part podcast series explores how Dr. Mutulu Shakur, stepfather of the late Tupac Shakur, along with members of the Black Panther Party and the Young Lords, combined community health with radical politics to create the first acupuncture detoxification program in America.
Over the course of the 1970s, the Lincoln Detox People's Program became a fixture of hope in the South Bronx and detoxed thousands of people off of drugs. DOPE IS DEATH explores why this program was considered a threat to the political and social stability of the United States. And how its brightest star, celebrated community activist and healer Dr. Mutulu Shakur, ended up one of the FBI's Ten Most Wanted until he was captured and convicted of RICO conspiracy.
Today, Dr. Mutulu Shakur remains incarcerated. Civil rights hero or enemy of the state? DOPE IS DEATH dives deep into the history of COINTELPRO and other legal tools that law enforcement can utilize to repress political dissidents.
Listen online at dopeisdeath.com/ or wherever you get your podcasts!