Family and Friends of Mutulu Shakur is please to announce the premiere of this feature-length documentary by acclaimed filmmaker Mia Donovan.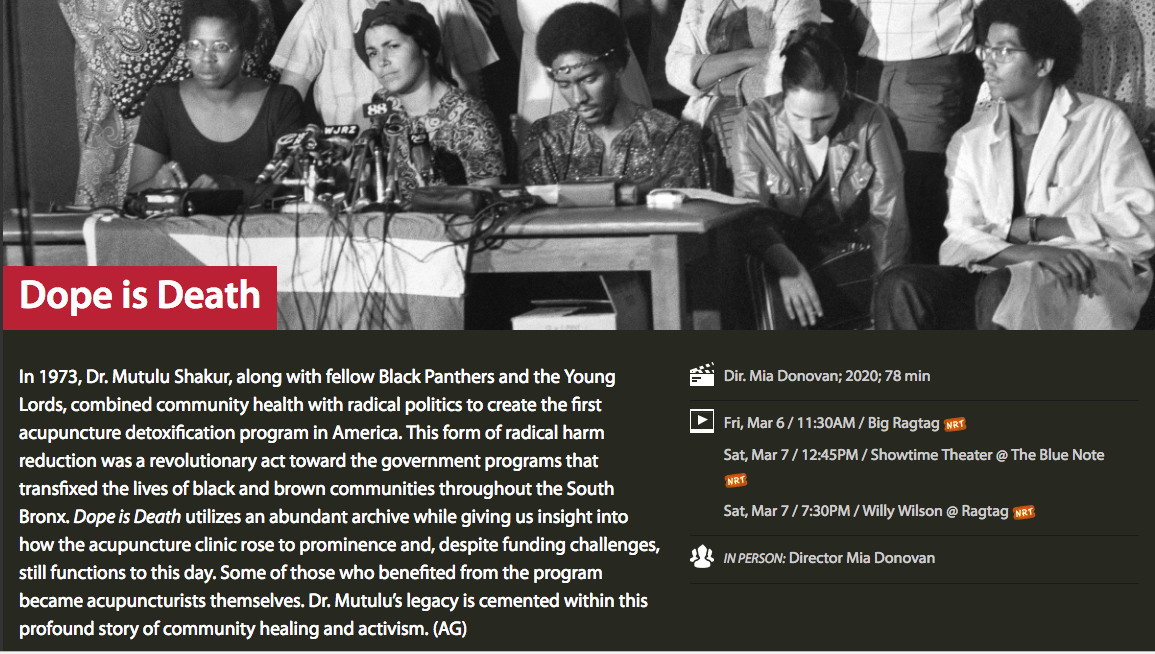 'Dope is Death' has three showings at the True/False Film Fest:
Friday, March 6 – 11:30am at the Big Ragtag theatre
Saturday, March 7 – 12:45pm at the Showtime theatre at Blue Note 7:30pm at the Willy Wilson theatre at Ragtag
Passes to the film fest can be purchased at truefalse.org/attend/passes/.

For information on future showings stay tuned to eyesteelfilm.com/.