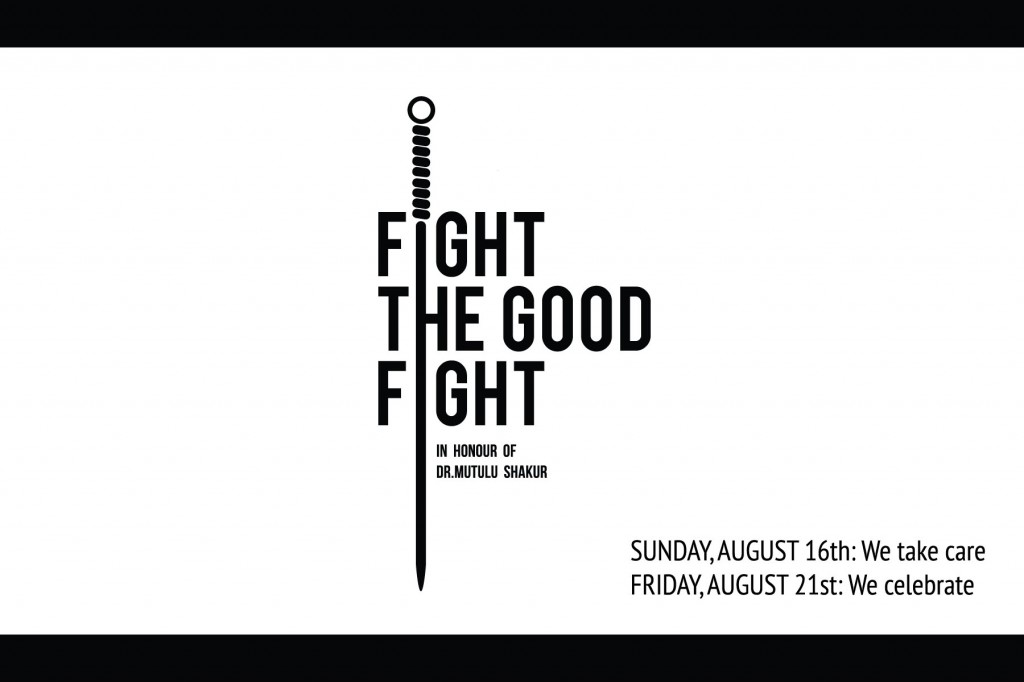 The 4th Annual NYC 'Fight the Good Fight' benefit event, a day of rejuvenation and inspiration in honor of Dr. Mutulu Shakur
Sunday, August 16th
11:30am – 5:30pm
40 Exchange Place, 3rd Floor, Manhattan
J/Z to Broad Street, 2/3 or 4/5 to Wall Street

Book an appointment for acupuncture or massage for yourself or as a gift for someone who deserves it.  Through his revolutionary work with Lincoln Detox, Black Acupuncture Advisory Association of North America and the Harlem Institute of Acupuncture, Dr. Shakur utilized acupuncture to not only heal but also empower.  In honor of this legacy, Dr. Shakur's former student Dr. Shadidi Kinsey and licensed acupuncturist Margie Navarro will provide acupuncture for sliding scale donations of $20- $60.  Licensed massage therapist Sherley Accime will provide Kan'Yah Afro-Caribbean Bodywork also for $20 – $60 sliding scale. Donations are tax-deductible & support Dr. Shakur's legal defense, commissary essentials, and projects promoting justice for the Black community.  Since space is limited, follow the link below to schedule an acupuncture or massage appointment:
—
Birthday Party for Dr. Mutulu Shakur
at PEACE Health Center

Friday, August 21st
5-10 pm
582 Halsey Street, Brooklyn
A/C to Utica or J/Z to Gates; B26 or B46 buses

Please join us for an evening of live jazz by the Donald Smith trio, plus a 70′s set by DJ Jah Medicine, and dancing in celebration of the birth and struggle of Dr. Mutulu Shakur.  Food (vegetarian options) and beverages (alcoholic and non) available by donation. Brief presentations will be made by Family & Friends of Mutulu Shakur and the PEACE Health Center.