The following Health Activist Awards were presented at a series of ceremonies to honor healthcare workers promoting social justice.  Dr. Shakur was instrumental in hosting the ceremonies honoring their achievements.  Family and Friends of Mutulu Shakur now continue to host annual holistic healing events now in the form of the Fight the Good Fight fundraisers.

---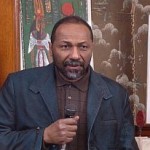 2008: Dr. James McIntosh
Dr. McIntosh is a psychiatrist and Co-Chair of CEMOTAP (Committee to Eliminate Media Offensive to African People).  For years, the Queens, NY based organization has been actively confronting various members of the local and national media for inaccurate negative media portrayals. [Read Dr. Shakur's statement honoring Dr. McIntosh]
---
2005: Dr. Jewel Pookrum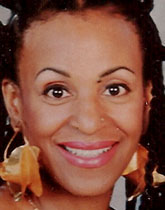 A pioneer in wholistic™ medicine; with a strong emphasis on healing through mental and spiritual wellness. Dr. Jewel created The J.E.W.E.L Network with a mission to broadcast the sciences of life and living in a clear and accurate format. She, also, educates on the importance of nurturing the brain to support the health of the body through Dr. Jewel's Balancing Program, which uses ancient sacred geometry to increase brain power and neuron activity through a focusing exercise; ultimately balancing the left and right hemispheres of the brain empowering participants to create the life they desire.
---
2004: Midwives – Nonkululeko Tyehemba, Tioma Allison, and Nakawe Cuebas
Nonkululeko Tyehemba is a Harlem, New York Midwife-Activist and Co-Founder of the Harlem Birth Action Committee (HBAC) along with Nakawe Cuebas. HBAC is a non-profit, grassroots, community-based organization, founded in 1989, which has done much to motivate, agitate, and educate women and their families, about overuse of medicalization of childbirth techniques. Tioma Allison, RN, is a certified nurse-midwife with extensive experience in home birth and well-woman gyn care based in Brooklyn. [Read Dr. Shakur's statement honoring the midwives.]
---
2003: HIV/AIDS Activists – Dr. Barbara Zeller, Dafine Biyete, Dr. Alan Berkman, Yolanda Castro and Jackie Haught
In 2003, Dr. Zeller volunteered as a physician in Durban, South Africa, hoping her experience treating HIVers in New York City could be of use in the coastal Kwazulu-Natal (KZN) province where leaders have been outspoken in challenging the government for not providing HIV medications through the public health system.
Dr. Berkman is a renowned HIV/AIDS doctor who founded of Health GAP (Global Access Project) in 1999.  Health GAP is dedicated to eliminating barriers to global access to affordable life-sustaining medications for people living with HIV/AIDS.
Jackie Haught founded Blue Lotus Acupuncture Center, which provides Traditional Chinese Medical services for a broad range of conditions including HIV/AIDS.
---
2001: Acupuncturist – Beverly Hutchinson
At the end of the 1980's, out of the Peoples Alternative Health Center providing low cost fasting, acupuncture, massage, meditation, and herbs, began the First World Women of Color Healing Circle founded by Esperanza Martell, Urayoana Trinidad, Marta Morales, and Beverly Hutchinson. The Healing Circle targeted community organizers to train them in the areas of natural healing and emotional release. The mission was that they would in turn take the information and heal their communities. The Healing Circle utilized ancient healing techniques to work with community organizers who were in deep emotional and physical pain and burning out fast while trying to do grassroots work. Serving hundreds of women in all areas of work (teachers, social workers, organizers, health care workers etc.) the Healing Circle was successful in providing an alternative for emotional healing and helping realize many women's dreams. [Read Dr. Shakur's statement honoring Beverly.]
---
2000: Dr. Walter Bosque and Dr. Kokayi Patterson
In the 1960's, young people began to seriously organize their communities in response to the oppressive conditions in education, housing, health and the general deterioration of our communities nationwide. In New York, the Young Lords party and the Black Panther Party started attacking the problem by organizing garbage protests, freedom schools, and health care actions. As a coalition they began Health Revolutionary Action Movement (HRAM), which organized against lead poisoning, took over Lincoln Hospital and the Department of Health Immunization Van to do community TB testing and began to develop grassroots community health care programs and models.  Among the participants was Drs. Walter Bosque, Mutulu Shakur and Urayoana Trinidad who founded the Lincoln Detox Acupuncture Clinic. [Read Dr. Shakur's statement honoring Dr. Bosque.]
Dr. Kokayi Patterson is the founder of the African Wholistic Health Association.  Prior to his becoming an Acupuncture Specialist in Detox in 1979 Kokayi Patterson was a Drug Counselor and Program Manger/Director specializing in Residential Treatment, Community Outreach, Youth Counseling for 35 years, where he first witnessed acupuncture being used in 1970 at a local Drug Center. He assisted in the development of a Wholistic Approach to Residential Treatment, which included exercise, meditation, quality water, partial vegetarian diet, herbs, vitamins, AcuDetox, massage etc. [Read Dr. Shakur's statement honoring Dr. Kokayi.]
---
1999: Acupuncturist – Urayoana Trinidad
Urayoana Trinidad is the first Puerto Rican woman to be a licensed acupuncturist. She graduated from The Black Acupuncture Advisory Association of North America and The Quebec Institute of Traditional Acupuncture. She has studied different aspects of Chinese medicine in depth and has dedicated herself to the study of Classical Chinese medicine with Jeffrey Yuen, who is internationally renown for sharing the advanced wisdom of Daoist medicine to practitioners. She brings this knowledge to every patient and through the Rooted in Health workshops shares this knowledge with folks who want to empower themselves to conserve or regain their health.
Urayoana has taught oriental medical theory to acupuncture students and been in the forefront of using acupuncture and other modalities in the Latino and African American communities since 1981. During this time, as well as, having a private practice she has founded community alternative health programs and worked in HIV / AIDS and drug treatment programs in the Bronx, Harlem and Queens. Urayoana is committed to bringing quality health care and holistic health education to all who seek to integrate this type of health care into their lives. [Read Dr. Shakur's statement honoring Urayoana Trinidad.]
---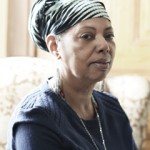 1998: Acupuncturist – Dr. Shadidi Beatrice Kinsey
In 1992, Dr. Kinsey became the first African-American to be licensed by New York State to practice acupuncture. Her interest in acupuncture began in 1981, when she read a story in the New York Amsterdam News about the Harlem Institute of Acupuncture. She subsequently enrolled in the school, and later became a certified doctor of acupuncture at the International Institute of Acupuncture and Traditional Medicine in Canada and co-founded the P.E.A.C.E. Health Center in Brooklyn. [Read Dr. Shakur's statement honoring Dr. Kinsey]