Fight the Good Fight: Treat Yourself to Traditional Health Care in Support of Dr. Mutulu Shakur
Join us again on Sunday Nov 9th/14, from 11.30am-7pm for a day of affordable traditional health care, education, art, and self-empowerment. At this event, Drop The Needle Acupuncture Advocacy will be working with Six Degrees Community Acupuncture to host the Second Annual Fight The Good Fight Fundraiser in support of Dr. Mutulu Shakur, Doctor of Acupuncture, Revolutionary, Freedom Fighter and Healer Activist.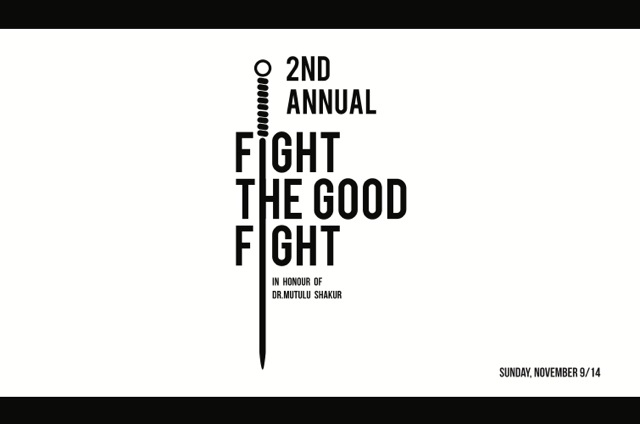 Our day will be honoring values important to all participating organizations such as providing accessible Traditional Medicine to the public and educating people about their health care options while providing a creative, safe, and open space to share, connect, and heal. We are also excited to announce the newest addition to our fundraiser: an interactive art space. In here we will be hosting a photography exhibit showing us images that break down the barriers of what we think Acupuncture and healing looks like, complete with an interactive section that will allow you to share in a creative way your hopes and ideas of what an ideal heath care system would look like.
Our day will be broken down into three parts:
Heal & Honour – We will be offering Acupuncture (community & private sessions), Shiatsu, Reiki/Energy Work, Ayurvedic Appointments & Head Massages, Naturopathic Consultations, and Yoga ¾ all at PWYC (Pay What You Can) and sliding scale rates.
Educate & Empower – Education is the one of the best ways to empower people regarding their health care decisions. Join us for three informative mini-panels designed to help you take health care back into your own hands.
Art & Advocacy – Interactive art space for you to share your ideas and thoughts on an ideal health care system and view an Acupuncture photography exhibit showcasing healing on all body types. We want to hear from you!
Please see below for a full schedule:
Please visit www.facebook.com/fightthegoodfightfundraiser for more information.
Funds will be going to the Friends and Family of Dr. Mutulu Shakur Organization in NYC to support his legal defense, commissary, and publishing projects promoting justice for the Black community. In addition we will also be offering a share of proceeds to Annishnawbe Health Centre, to honour our Indigenous comrades whose land we practice on.
For more information on Dr. Shakur, please visit www.mutulushakur.com
PLEASE NOTE: This is a safe space for all beings.
CLASS SCHEDULE || FRONT ROOM (PWYC, suggested donation $10)
11:30AM-12:30PM – YOGA with Kim Crosby of Brown Girls Yoga & The People Project – ALL are welcome!
12:45PM-1:45PM – NADA Circle with Phil Jacobs (R.Ac) – Acupuncture for Anxiety, Addictions, Stress
2:00PM-7:00PM – Photography Exhibit & Interactive Art Space
TREATMENT SCHEDULE || COMMUNITY SPACE (Sliding Scale $15-$50)
12:00PM-4:30PM – COMMUNITY ACUPUNCTURE with Kandiss Fernando (R.Ac), Rian Opeifa (R.Ac), Nada Askar (R.Ac), and Susanda Yee & Lamia Gibson of Six Degrees
5:00-7:00PM – Three mini-panels on Traditional Healthcare
TREATMENT SCHEDULE || PRIVATE SESSIONS (Sliding Scale $20-$60)
11:30AM-3:00PM – Book any individual treatments from:
–       Ayurvedic Head Massage and/or Ayurvedic Consultations with Sairupa Krishnamurti
–       Naturopathic Doctor Consultations with Melissa Chan, ND, Birth Doula
–       Acupuncture with Amrit Singh R.Ac (www.droptheneedle.ca)
–       Shiatsu and/or Acupuncture with Rian Opeifa R.Ac/Shiatsu Therapist
–       Acupuncture and/or Shiatsu with Lamia Gibson (www.pokeme.ca/)
–       Reiki Energy Work with nisha ahuja (www.nishaahuja.com)
Workshop Summaries
Building Your Birthing Dream Team – 5-5:30pm
This workshop will focus on pregnancy and birth from different alternative healthcare perspectives. It will examine the differences in several alternative healthcare models; the intersections between them, and how each one can be integrated into the best possible birth experience.
–       Nayani Thiyagarajah, Provisional Full-Circle Doula (ICTC)
–       Dr. Melissa Chan, ND & Birth Doula
–       Heather Rule, Health Advocate
Eating with the Seasons – 5:30-6:00pm
For most of us on Turtle Island; we live in the land of four very defined seasons. The ancestors understood how our internal systems are integrated with the natural world. This workshop will focus on creating awareness around healthy eating and ways you can easily nourish and improve your vitality throughout the year with some easy recipies.
-Lamia Gibson, R.Ac, Shiatsu Therapist, Co-owner of Six Degrees Community Acupuncture
Navigating The Traditional Medicine Landscape – 6.15pm-6.45pm
There are many forms of Traditional Medicine and determining which forms of medicine address our needs is fundamental to achieving our health goals. This workshop aims to educate us as to what types of medicine and healing modalities would best serve us at which times and how to maximize and empower ourselves through the current western medical system.
–       Amrit Singh, R.Ac, Japanese Acupuncturist and Founder of Drop The Needle Acupuncture Advocacy
–       Rian Opeifa (R.Ac)