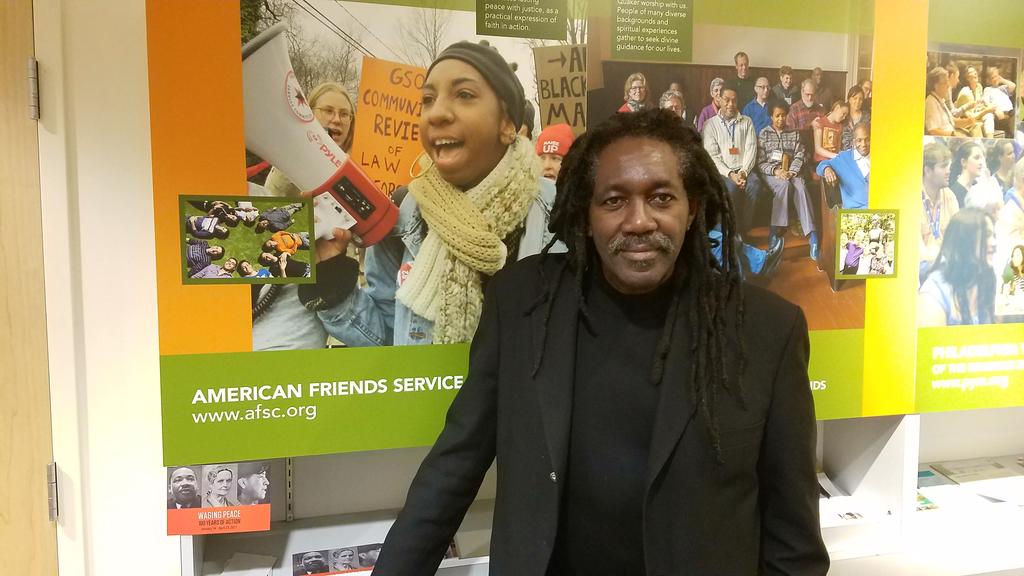 "I'm a Rastafarian-Quaker," said Jondhi Harrell, easing back into his chair at the Friends Center, where the administrative office of Harrell's nonprofit The Center for Returning Citizens (TCRC) is located.
"I know. It's weird."
Maybe at first, but comparisons between the two religions have been drawn before. The Atlantic in 2010 pointed to an excerpt from a 1966 paper on the Rastafari movement. Both Rastafarians and Quakers, the author writes, have notably refused to "modify their beliefs when confronted by a hostile society."
Much like Jamaican Rastafaris and 17th-century Philadelphia Quakers, Harrell has refused to modify the beliefs he's come to hold since returning home from prison in 2009. The nonprofit founder spent 25 years incarcerated for armed robbery. Eighteen years were in federal prison, 12 of those were spent "under the tutelage" of Black nationalist Mutulu Shakur.
Shakur's guidance, Harrell said, created the "foundation" for the man he is, the beliefs he holds and the vision he's striving to make manifest.