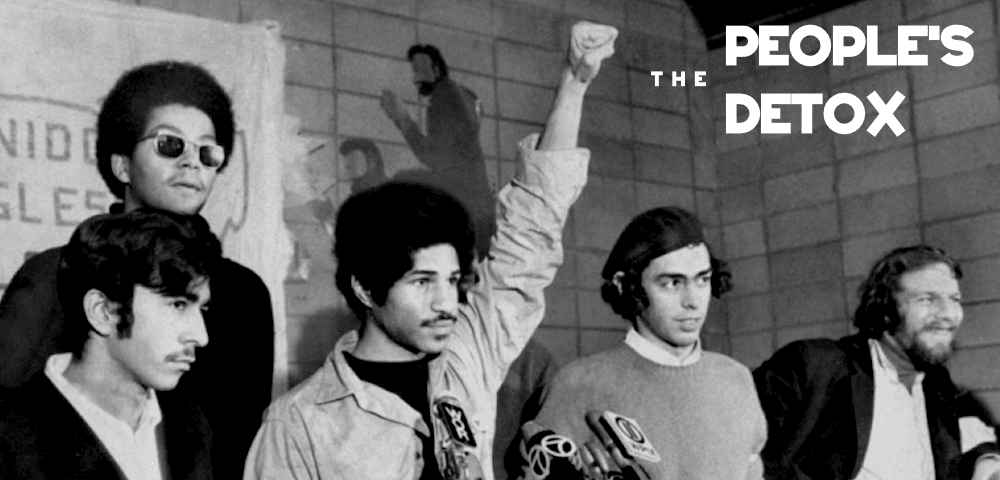 Family and Friends of Mutulu Shakur is happy to announce an upcoming showing of a film documenting the inspiring history of Lincoln Detox, one of the community-based acupuncture programs that Dr. Shakur co-founded.
THE PEOPLE'S DETOX
Dir. Jenna Bliss, 2018
NYC. 56 mins.
TUESDAY, OCTOBER 23 – 7:30 PM at Spectacle Theatre
124 S. 3rd Street, Williamsburg Brooklyn
ONE NIGHT ONLY! FILMMAKER IN PERSON!
This event is $10.
THE PEOPLE'S DETOX is a contemplative look at how the history of a revolutionary drug clinic reverberates through to contemporary notions of health and care. In November 1970, Lincoln Hospital in the South Bronx was taken over through the collective organizing of local heroin addicts, revolutionary health organizations, the Young Lords, members of the Black Panther Party as well as other organizations. Through political education, the clinic examined the role of global politics in the influx of heroin into urban centers as well as the economic incentives of the established protocols for drug treatment. With the introduction of acupuncture as an aid in detoxification, eventually replacing pharmaceutical treatments, it was not only the the walls of the hospital that were breached but the very apparatus of addiction and recovery.
JENNA BLISS (b. 1984 Yonkers, NY) is an artist and filmmaker. Previous films include POISON THE CURE (2017) and two video series, DAY ONE (2017) and LETTERS (2013).