The October 23rd screening of the film 'The People's Detox' was such a success that they have added four showings in November: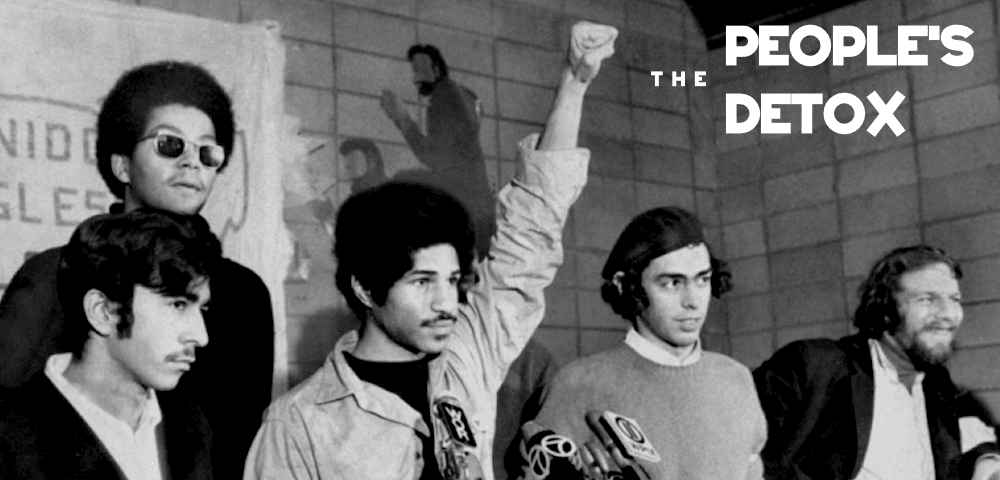 THE PEOPLE'S DETOX
Dir. Jenna Bliss, 2018
NYC. 56 mins.
MONDAY, NOVEMBER 5 – 7:30 PM
WEDNESDAY, NOVEMBER 14 – 7:30 PM
TUESDAY, NOVEMBER 20 – 7:30 PM
TUESDAY, NOVEMBER 27 – 7:30 PM
**PRESENTATION FROM NYC DSA OOPP (OPIOID OVERDOSE PREVENTION PROGRAM) AFTER ALL SCREENINGS. A PORTION OF TICKET SALES GOES TO SUPPORT THEIR WORK, AND A PORTION TO MUTULU SHAKUR'S NEW LAWSUIT AGAINST THE BUREAU OF PRISONS AND THE PAROLE BOARD.**
THE PEOPLE'S DETOX is a contemplative look at how the history of a revolutionary drug clinic reverberates through to contemporary notions of health and care. In November 1970, Lincoln Hospital in the South Bronx was taken over through the collective organizing of local heroin addicts, revolutionary health organizations, the Young Lords, members of the Black Panther Party as well as other organizations. Through political education, the clinic examined the role of global politics in the influx of heroin into urban centers as well as the economic incentives of the established protocols for drug treatment. With the introduction of acupuncture as an aid in detoxification, eventually replacing pharmaceutical treatments, it was not only the the walls of the hospital that were breached but the very apparatus of addiction and recovery.
JENNA BLISS (b. 1984 Yonkers, NY) is an artist and filmmaker. Previous films include POISON THE CURE (2017) and two video series, DAY ONE (2017) and LETTERS (2013).
NYC DSA OOPP (THE NYC DEMOCRATIC SOCIALISTS OPIOID OVERDOSE PREVENTION PROGRAM) dispenses naloxone to people and communities who experience high risk of overdose. We seek to work on the front lines of the overdose crisis, and to educate people who use drugs as well as the general public about the structural nature of addiction. Overdose reversal is an immediate emergency measure, but we recognize that the problem is structural, and requires structural solutions. Along with harm-reducing measures like needle exchanges and safe injection facilities, we demand healthcare without a profit motive, patient involvement in their own care, as well as decriminalization, total decarceration, safe housing, education, and healthy food as fundamental rights, and an end to segregation, deprivation, and dispossession, to poverty and the wage system. We recognize that capitalism itself is the fundamental cause, the vector of disease. The same brutal system that requires and feeds on extraction, marginalization, racialization, and oppression to uplift a wealthy few creates the conditions for disease among the people. capitalism is the disease vector–socialism is the means for the cure.